Cynthia hosted her Summer Friendraiser supporting Casa Treatment Center on August 23rd and it was a great success!  More than 40 people attended and met like-minded professionals in Pasadena and learned about how they can help women in recovery in our community.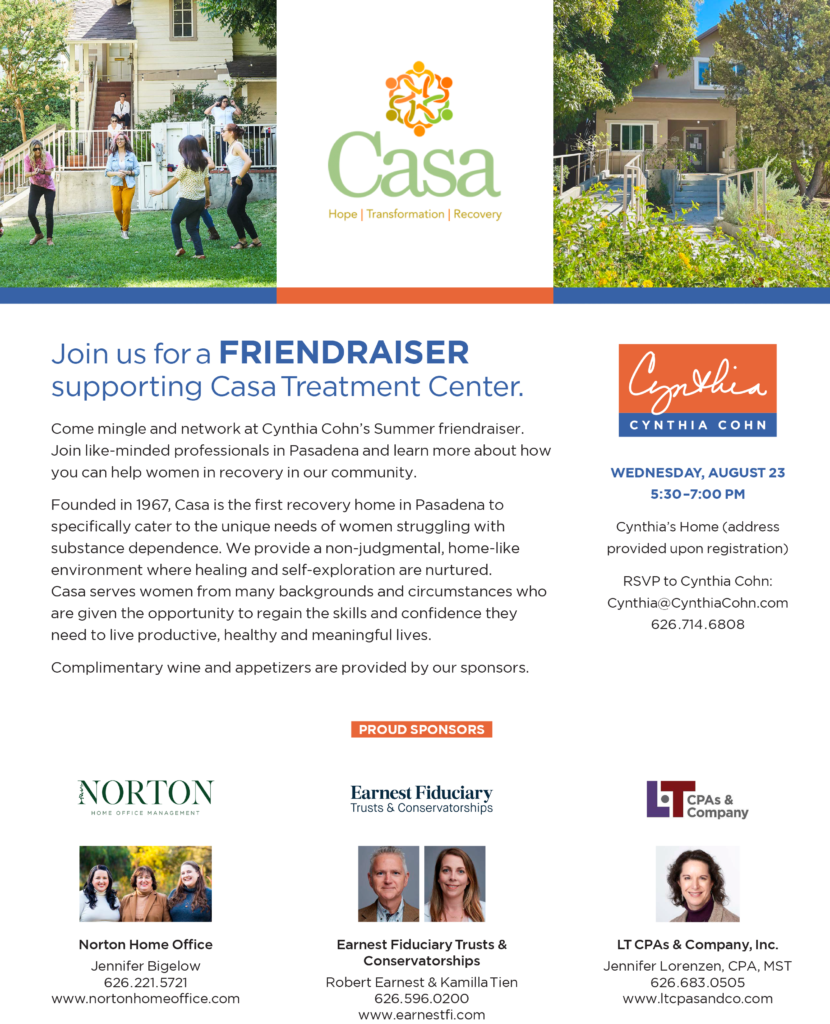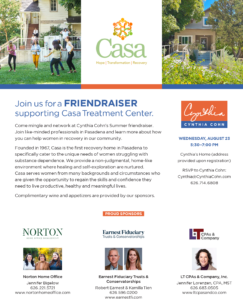 Founded in 1967, Casa is the first recovery home in Pasadena to specifically cater to the unique needs of women struggling with substance dependence. Casa provides a non-judgmental, home-like environment where healing and self-exploration are nurtured.
Casa serves women from many backgrounds and circumstances who are given the opportunity to regain the skills and confidence they need to live productive, healthy and meaningful lives.
If you weren't able to make it, we encourage you to donate to this wonderful cause here.