Come mingle and network at Cynthia Cohn's Spring Friendraiser on April 19th. Join like-minded professionals in Pasadena and learn more about how you can help homelessness in our community.
"Doing together what we cannot do alone" is Friends In Deed's vision of its role in Pasadena, with a focus on partnership and collaboration to meet our neighbors' needs. The collaboration of member congregations and caring individuals in the community are the foundation for Friends In Deed today. Founded in 1894, the charity works to reduce and prevent homelessness, and provides supportive services for Pasadena-area locals. 
The event will include introductions and networking with other attendees and a special presentation by Friends In Deed.
Complimentary wine and appetizers are provided by our sponsors.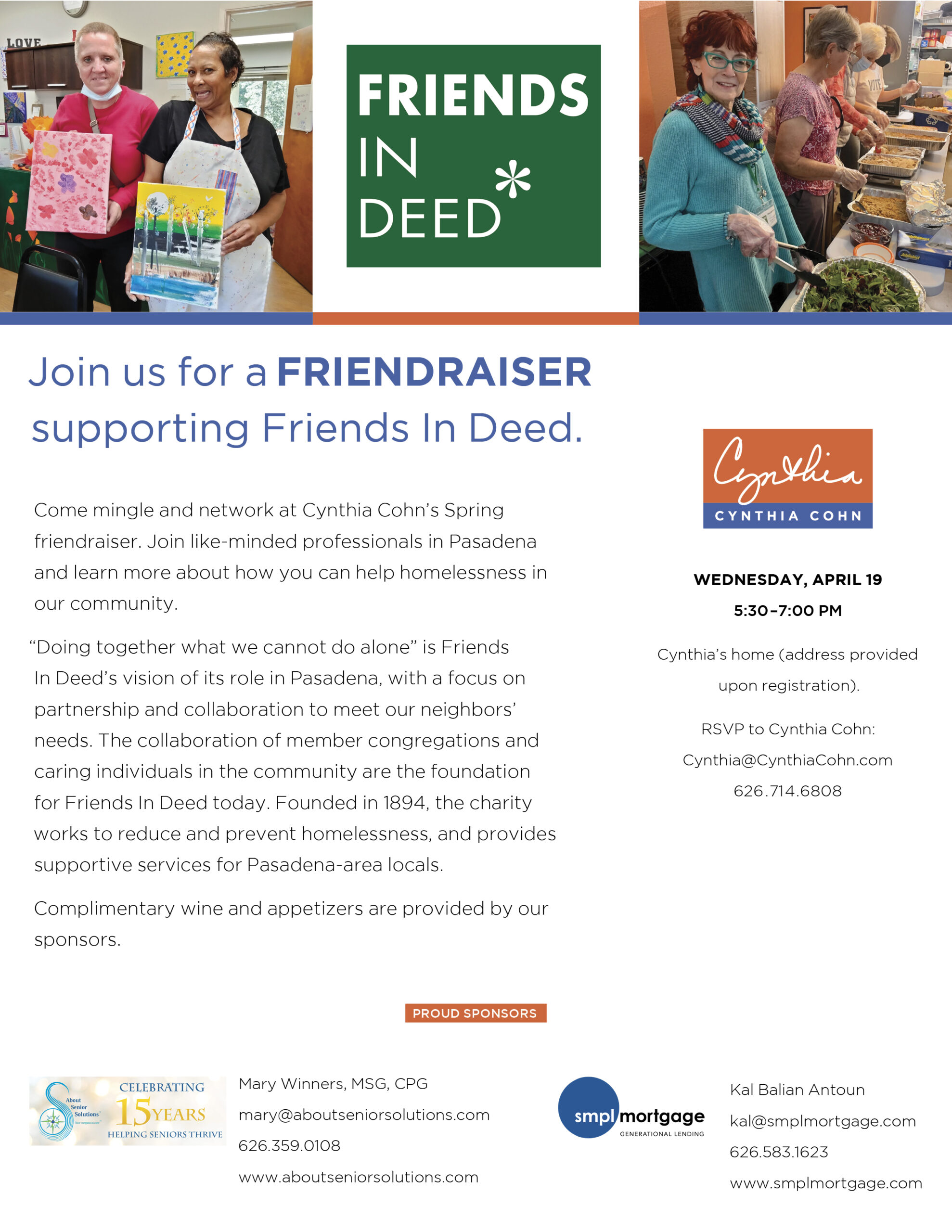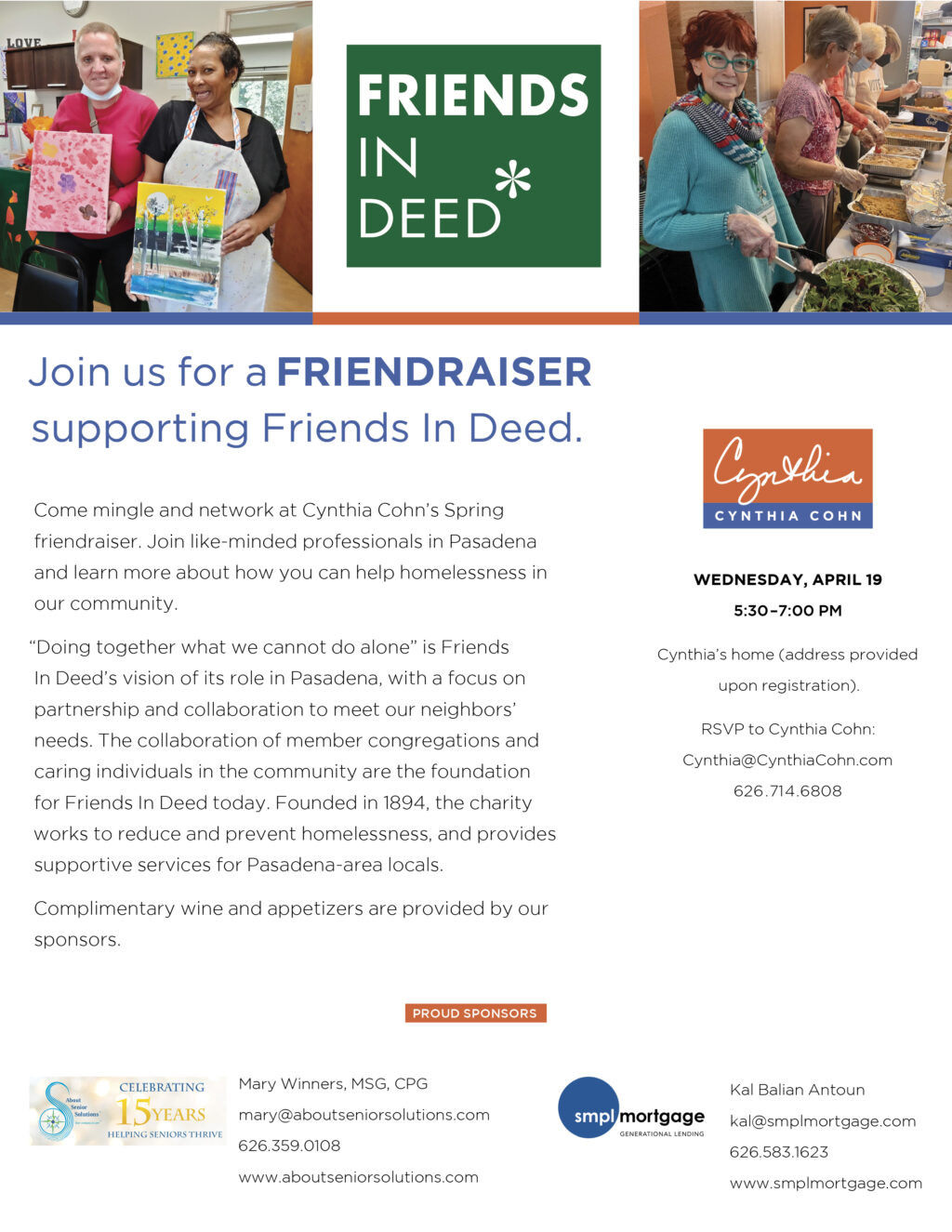 We encourage you to donate to this wonderful cause HERE.
To learn more about Friends In Deed, visit HERE.