Through Women Networking For Women, a group I co-founded, we are hosting a fundraiser on October 13th in support of Door of Hope. Door of Hope is one of the only homeless providers that can shelter any kind of family together in their own private unit, including single moms, single dads, and two-parent families together with their children.
Come network at Women Networking for Women's Annual Fundraiser. Join like-minded professionals in Pasadena and learn more about how you can help family homelessness in our community. The event will include introductions and networking with other attendees and a special presentation by Door of Hope alumni and their Executive Director.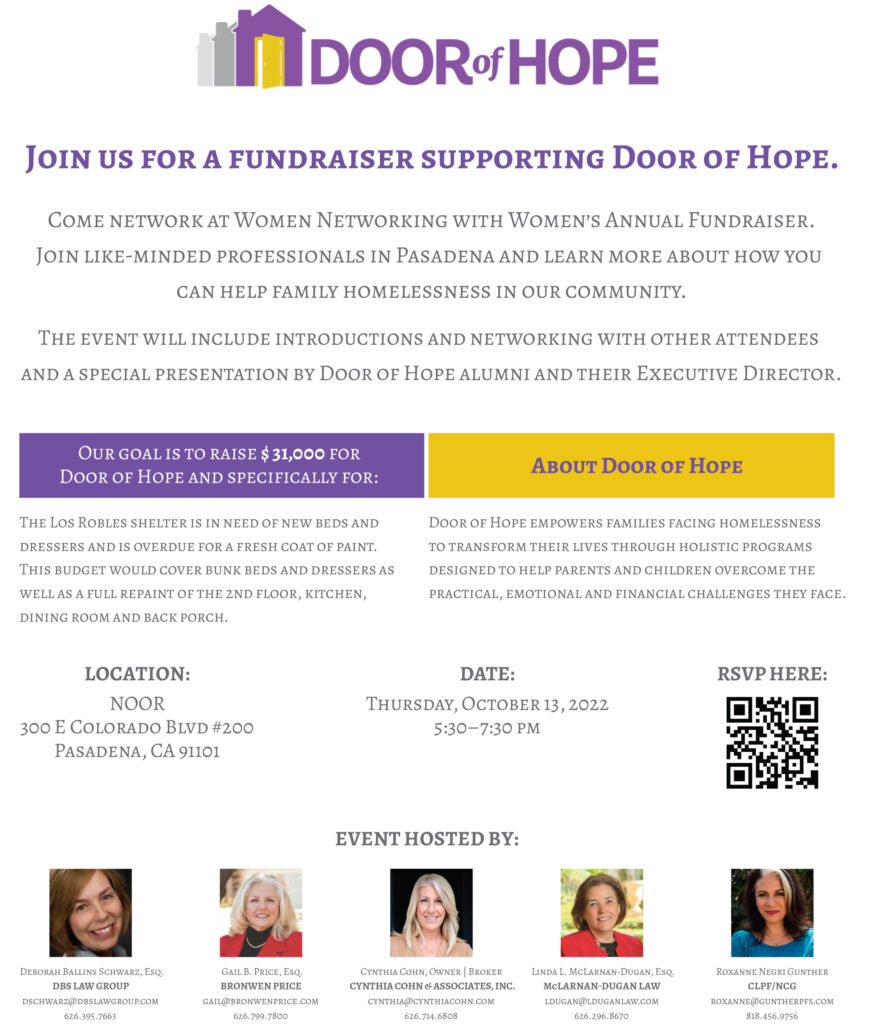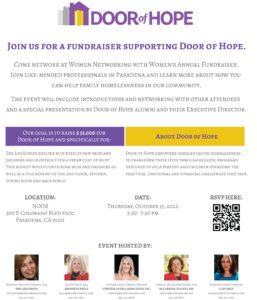 Our goal is to raise $31,000, specifically for The Los Robles shelter which is in need of new beds and dressers and is overdue for a fresh coat of paint. This budget would cover bunk beds and dressers as well as a full repaint of the 2nd floor, kitchen, dining room and back porch.
I am passionate about giving back and supporting non-profits that speak to my heart.
I do this by donating my time, hosting fundraisers and monetarily. My connection to the community and these organizations allows me to give back, create invaluable connections for others, and ultimately support our most at risk neighbors.
I'm excited to be part of this amazing event and hope you will join us.
Supporting local organizations and other women brings me so much joy. I truly believe Winston Churchill got it right: "We make a living by what we get. We make a life by what we give."